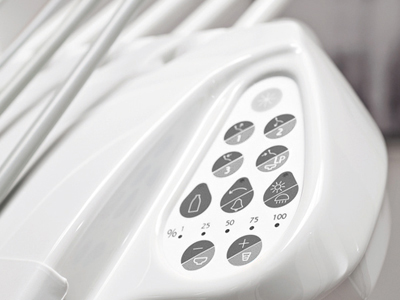 Trust your intuition
Isoplus has adopted the best available technology, customising it to offer an immediate, intuitive user experience within everyone's reach. All of the models in the Isoplus series of dental units come with practicality built-in as standard.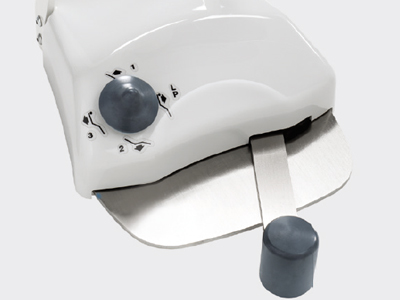 Hands-free controls
Eurodent's multi-function pedal controls offer numerous advantages:
safe and hygienic
allows you to work efficiently
easy to use and ergonomic
functions with a horizontal movement
enables you to concentrate on your work, while your legs can relax in a comfortable position
allows you to control all of the functions of the chair and the hand piece with your foot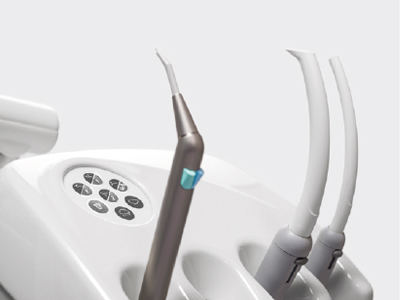 Maximum efficiency for the assistant, too
Thanks to the direct-selection buttons and the multiple functions, the assistant element of Isoplus is both efficient and ergonomic, allowing the work of you and your team to proceed smoothly.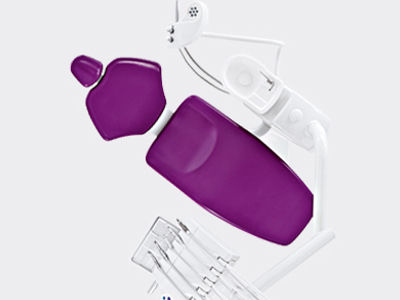 Wide radius of movement
The dentist element, tray support and assistant element have a great range of movement and can always be located in the optimum position.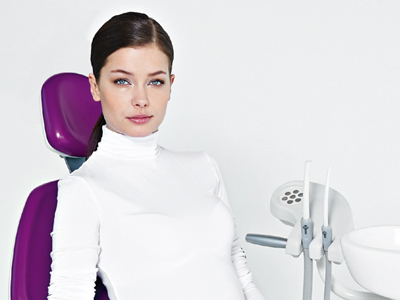 The patient in the right position
The patient chair can be adjusted to any height from 430mm up to 830mm, guaranteeing comfort and ergonomics in all treatment positions.