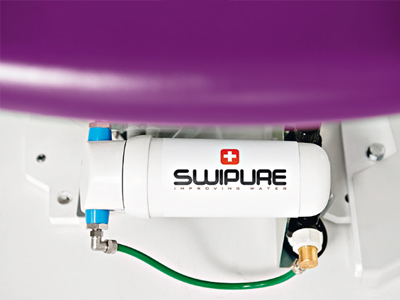 Micromolecular filtration system
It is a device that sterilizes the water of your dental unit and protects it from the impurities in the pipework. It eliminates entirely all of the bacterial load in the mains water, blocks all of the microparticles larger than 0.05 microns and eliminates organic residue and chlorine from the water. It is an essential device for the safeguarding of the patient, the dental team and of all the instrumentation on the unit.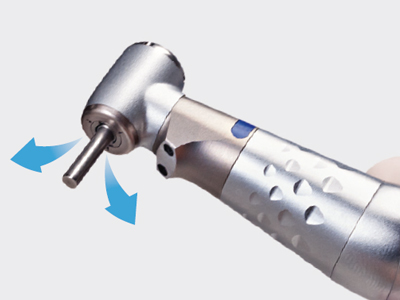 Safe Air System
In addition to the device that prevents the retraction of liquids, the Safe Air System (SAS) supplies a jet of air on termination of the use of the rotating instruments, which removes the residual liquids and solids from the hand pieces. In addition, the air returning from the rotating instruments is re-released into the atmosphere via an HEPA (High Efficiency Particulate Air) filter, which ensures a reduced level of contamination.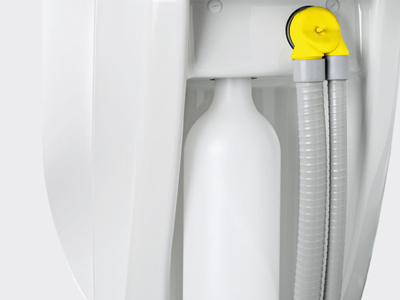 Safespray
Safespray is a pressurized container that uses distilled water (with the option to add sanitizers) for the sprays of all the instruments of the medical tray and the assistant's syringe. Safespray is a system that is able to effectively prevent the risks of contamination by providing a safe, reliably hygienic workstation.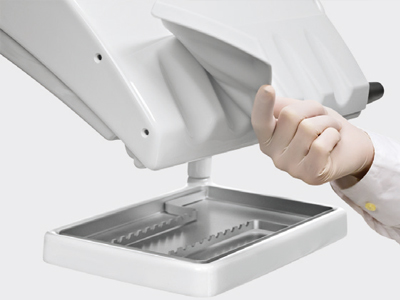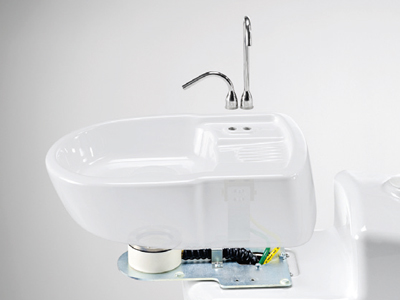 Cleanliness, at all times
Housing of the operating instruments made of soft silicone, which can be removed and is suitable for use in an autoclave.
Hand piece for the handling of the medical/assistant tray, which can be disassembled and used in an autoclave.
The controls of the medical/assistant console are covered with a membrane that makes them very easy to clean.
Easily accessible cannula conveyor, with a wide filtering surface that ensures maximum efficiency and reduces the requirement for frequent emptying.
Suction hoses can be fully disassembled to allow for deep-cleaning and sterilization.
The cuspidor bowl and the cup holder are constituted by an easy to remove, single ceramic block. The fountains for washing the cuspidor bowl and dispensing water into the cup are easily removable and suitable for use in an autoclave.
The upholstery features an anti-bacterial, mould-resistant Skai covering that is seamless and easy to sanitize.