Each to his or her own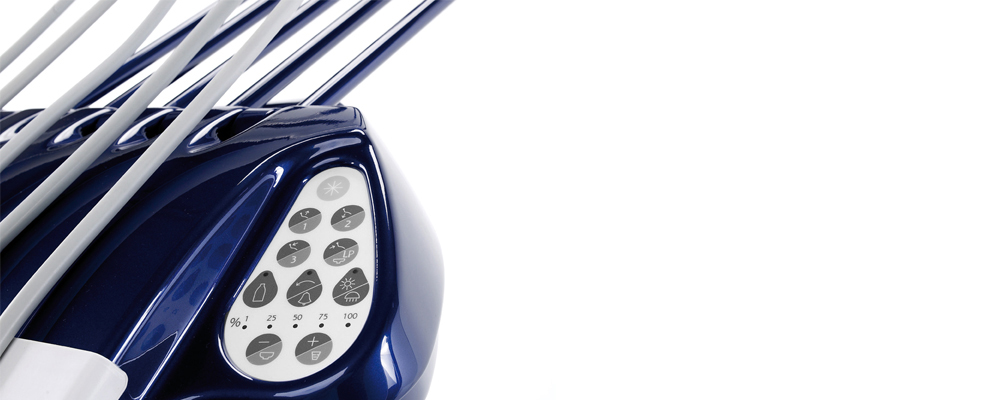 ---
Made-to-measure for you
Every dentist has his or her own style and way of working, and the dental unit they use should reflect this. Accordingly, Eurodent offers you the maximum versatility: you choose the colour, technical features and technology to meet your needs, out of the myriad available options. That way you can work…your way.
Colours and designs by the dozen
Create your surgery in your own image, with your favourite colours and designs. Eurodent offers an extensive array of coatings and coverings to allow you to achieve the surroundings you want.
A configuration that's all yours
Choose the instruments you want on the basis of your way of working. Eurodent offers you a plethora of options for the configuration of your dental unit, so that you end up with a solution built to meet your needs.