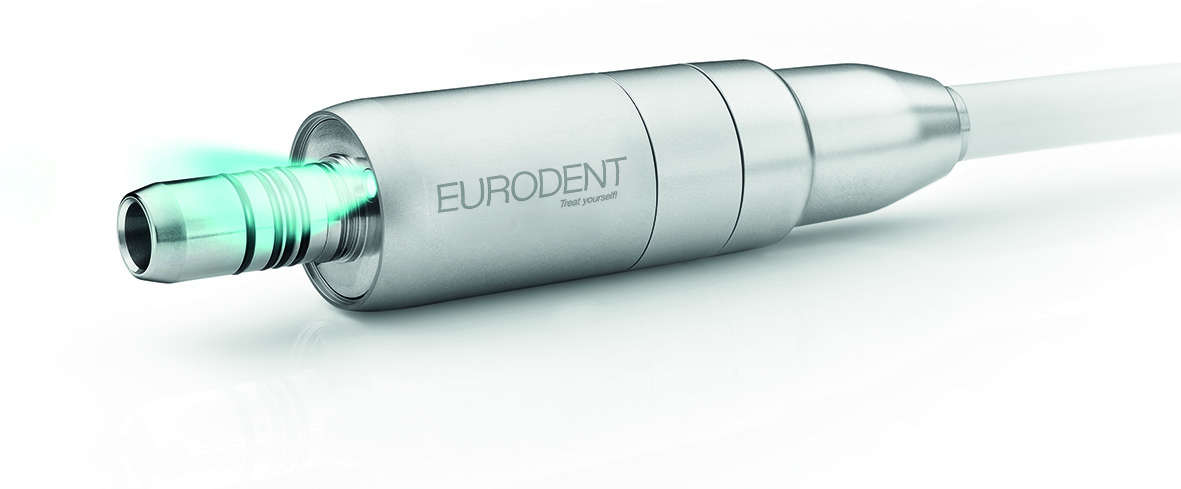 The use of UV light in modern dentistry has been covered in a number of articles and literature since 2010.
The micromotor can be used on patients in various clinical situations, such as when removing composites, removing decay, and finishing/polishing restorative composites.
It operates on the following principle:
the spectrum of ultraviolet light energizes the fluorescent components of certain resins, turning the composite a different colour to the dentin, thus making the professional's job easier.
Another interesting feature of this light beam is its ability to identify the presence of decay inside the tooth.
INDUCTION BRUSHLESS MICROMOTOR MO-93-2LFA WITH TORQUE CONTROL AND DUAL WHITE AND BLUE UV LED

APPLICATIONS:
removal of old restorative composites, particularly identifying if the resin has been completely removed during drilling;
decay detection during drilling;
composite finishing/polishing and easier removal of adhesive cements;
post-operative inspection of composite filling margins.
FEATURES:
Micromotor for endodontics and surgery:
Rotation speed between 80 and 40,000 rpm.
Torque: 3.5 Nw/cm
3-year warranty
Swiss made
Can now be configured on our dental units.
Contact us for further information.